Location
I hail from the beautiful East Coast region of sunny South Africa, and now reside in the Vancouver area of the Lower Mainland, B.C.
Where do you work?
I am a Grade 4 teacher at a small independent school where I have been teaching for the past 13 years. Prior to that, I have 17 years experience teaching classes ranging from K to 3 In South Africa, as well as Intermediate art classes.
Bio
I am happily married with 2 busy teenagers (or should I say, young adults) who are both at university, and a newly recruited pandemic pup that keeps me on my toes.
Interests
For the past 7 years, my Grade 4 class has been paperless, as we switched over to 1-1 devices. It has been a journey of learning and discovery with regards to technical issues, work flow delivery, and the choice of media / platforms that provide the best learning experience for this age group. I am hoping to gain further knowledge as to how others are using technology and different media in their teaching, so that I can experiment with new ideas in my classroom.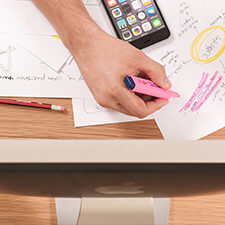 EDDL 5151: Man­ag­ing Your Tech­nol­ogy Class­room – Sum­mer 2021 EDDL 5151: Man­ag­ing Your Tech­nol­ogy Class­room – Sum­mer 2021
EDDL 5151: Managing Your Technology Classroom – Summer 2021 Participants will explore a variety of methodologies, tools and technologies to enhance teaching and learning in their specific educational context. They will engage in critical discourse about the use of information technology in a number of different educational settings, evaluate the resources available to them, and develop strategies to make the most effective use of those resources for themselves and their students.
Sue's Friends
Sue hasn't created any friend connections yet.