Location
Halifax, NS Canada
Where do you work?
NSCAD University, NS Canada
Bio
I teach and work at NSCAD University for the design division and multimedia department respectively. I hold a Masters in Fine Arts in New Media and a Bachelor of Design (Hons). Over the past few years my staff position at NSCAD has shifted towards academic support for the University learning management system, online resources and a blended teaching model. I have the advantage of working with the online teaching/learning platform as a faculty and as a back end administrator.
Interests
Gaining the experience of participating in this online course is key for me. I enjoy being a student, learning is a life long passion. I'm most interested in the intersection of technology, art and design.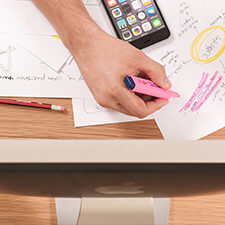 EDDL 5151: Man­ag­ing Your Tech­nol­ogy Class­room – Sum­mer 2021 EDDL 5151: Man­ag­ing Your Tech­nol­ogy Class­room – Sum­mer 2021
EDDL 5151: Managing Your Technology Classroom – Summer 2021 Participants will explore a variety of methodologies, tools and technologies to enhance teaching and learning in their specific educational context. They will engage in critical discourse about the use of information technology in a number of different educational settings, evaluate the resources available to them, and develop strategies to make the most effective use of those resources for themselves and their students.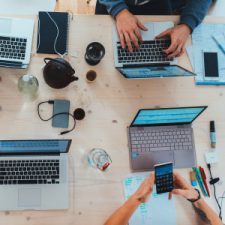 EDDL 5141 Online Teaching and Learning – Winter 2020 EDDL 5141 Online Teaching and Learning – Winter 2020
EDDL 5141: Online Teaching and Learning Course Modules – Winter 2020 This online, applied course is designed to provide educators with knowledge, skills and experience in implementing educational technology into a pedagogically sound learning environment. EDDL 5141 is designed to provide instructors with a basic introduction to the theory and practice of online teaching and learning and to develop the skills and strategies needed to facilitate courses in an online environment. Participants will reflect on their experiences as online learners to help develop their own philosophy of online teaching and learning. Using their philosophy, they will plan and conduct an online learning activity that they will facilitate for their fellow participants. Emphasis will be placed on student engagement and motivation, creating collaborative and interactive experiences and gaining practical experience. The course format will be an online seminar that models the development of learning communities. Participants will be directed to readings about current issues that they will discuss online and they will provide feedback to their fellow learners about their online facilitation experiences.