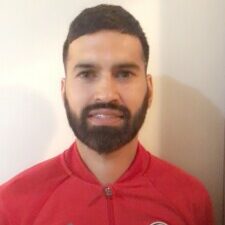 Where do you work?
Langley School District
Surrey School District
Bio
I have been an educator and soccer coach with 15 years of experience. I hold a degree in Science/Math and working towards a Master's in Leadership studies, and work as an educator in the Langley School District. In addition to my teaching, I have a passion for soccer, having played since I was 5 years old and leading my high school team to provincials in the Lower Mainland region. I have worked with high-level teams in the Lower Mainland and BCSPL programs and have a strong focus on player development. I've been with Surrey United for the past four years and currently coach the Surrey United Men's and BCSPL 08 Boy's teams. I believe in the importance of teaching the "why" behind any skill set.
Interests
Reading books: I enjoy immersing myself in good books and exploring new worlds and ideas through literature. I am interested in a variety of genres, including fiction, non-fiction, and poetry.
Playing sports: I am an avid sports fan and enjoy participating in physical activities. I enjoy playing soccer, as well as other sports such as basketball, tennis, or golf.
Traveling: I love to explore new places and cultures and may enjoy planning and going on vacations to different parts of the world.
Coaching my daughter: At the moment I am passionate about helping my daughter develop her skills and interests in sports. I enjoy coaching her and helping her grow as an athlete and individual.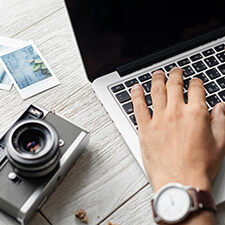 EDDL 5131_ON2 – Designing Multimedia for Curriculum (Winter 2023 Webster) EDDL 5131_ON2 – Designing Multimedia for Curriculum (Winter 2023 Webster)
EDDL 5131: Designing Multimedia for Curriculum (Winter 2023 Webster) This course is designed to introduce educators, and thus their students, to computer and web-based multimedia tools such as text, video, audio and digital photographs and graphics. There will be an emphasis not only on how to use the tools, but also on sound pedagogical practice to promote teaching and learning. Students in this course will learn how to identify, select, plan for, create, and integrate multimedia into instruction and have their students do the same in activities such as reports, digital story-telling, and portfolios.
Ravi's Friends
Ravi hasn't created any friend connections yet.