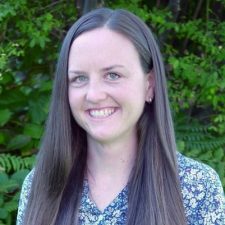 Location
This is a tough question in this COVID-19 era. Technically I live and teach in Coquitlam, BC, although in reality I have been teaching remotely from my hometown of Powell River, BC on the beautiful Sunshine Coast. It sounds like I may be back at my school in Coquitlam for the month of June and then I will be spending all of July and August in Powell River. I will be moving and teaching in Maple Ridge in September. I always feel most at home in Powell River where my family has lived for four generations now and my parents still live in the home they were living in before I was born.
Where do you work?
I have been teaching grade 2 French Immersion in Coquitlam, BC for the past four years but I have accepted a position at a different school in Maple Ridge starting in September.
Bio
I am a grade two teacher in the Catholic Independent Schools of the Vancouver Archdiocese. I have been teaching in Coquitlam for the past four years but will be moving to Maple Ridge and teaching in a school there in the Fall (also teaching grade two). I am born and raised in beautiful Powell River, BC where my parents also grew up and so it is always "home" to me and I plan on spending the summer on the Sunshine Coast. I enjoy hiking, trail running, multi-day off trail trekking adventures through the Coastal Mountains, kayaking and canoeing. I have a B.A. with a double major in Modern Languages and Theology (Trinity Western University), an M.A. in Theology (University of Toronto), a B.Ed. (Vancouver Island University) and a Master's in Educational Leadership (UBC).
Interests
My professional interests include outdoor education, integration of First People's Principles of Learning, ePortfolios, technology in the classroom, and early literacy & numeracy. I have been actively using technology in my classroom since beginning teaching in 2016 and I am particularly interested in the use of technology for developing meaningful home-school interaction, student's self-assessment and development of the BC Revised Curriculum Core Competencies. I also am passionate about outdoor education and enjoy exploring ways that there can be a fruitful relationship between technology and outdoor education. I am most familiar with the Seesaw platform which I have actively been using for the past four years. I am a "Seesaw Ambassador" and very familiar with that program. I am grateful to have been well versed in the program prior to COVID-19 since our school chose to use this platform to facilitate remote learning. I have spending a lot of time supporting my colleagues navigate remote teaching through the use of Seesaw.
Social Media Accounts
Twitter: @docetomnibus (Latin for "I teach everything!" since elementary school teachers teach everything!)
Instagram: docet.omnibus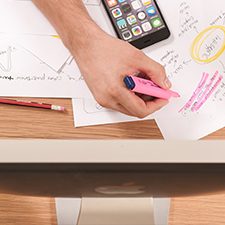 EDDL 5151: Managing Your Technology Classroom – Summer 2020 EDDL 5151: Managing Your Technology Classroom – Summer 2020
EDDL 5151: Managing Your Technology Classroom – Summer 2020 Participants will explore a variety of methodologies, tools and technologies to enhance teaching and learning in their specific educational context. They will engage in critical discourse about the use of information technology in a number of different educational settings, evaluate the resources available to them, and develop strategies to make the most effective use of those resources for themselves and their students.