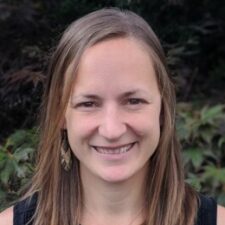 Where do you work?
Douglas College, New Westminster, BC
Bio
Since completing graduate school, I've taught at Capilano University and Douglas College. My favorite part of teaching is the connection with students. A virus recently turned the world of post-secondary education upside down and I struggled to keep that same level of connection. I'm enrolled in the Graduate Certificate in Online Learning to better prepare for virtual learning environment and to develop techniques to stay connected to the student.
Interests
As an instructor in a Sports Science program you won't be surprised to learn that I love to move! I ran track in College but once my career ended, I dabble into mountain sports. You can find me mountain biking, trail running or skiing.